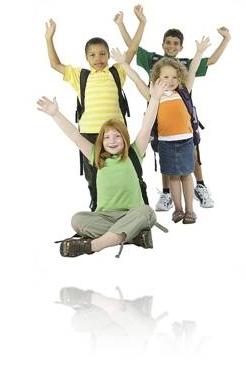 The Way Children See Things
Family Dinner
A wife invited some people to dinner. At the table, she turned to their six-year-old daughter and said, "Would you like to say the blessing"? "I wouldn't know what to say," the girl replied." "Just say what you hear Mommy say," the wife answered. The daughter bowed her head and said, "Lord, why on earth did I invited all these people to dinner?"
God Created Everything
At Sunday school they were teaching how God created everything, including human beings. Little Johnny, a child in the kindergarten class, seemed especially intent when they told him how Eve was created out of one of Adam's ribs. Later in the week his mother noticed him lying down as though he were ill, and said, "Johnny, what is the matter?" Little Johnny responded, "I have a pain in my side. I think I'm going to have a wife."
If Jesus Were Sitting Here
A mother was preparing pancakes for her sons, Kevin, age 5, and Ryan, age 3. The boys began to argue over who would get the first pancake. Their mother saw the opportunity for a moral lesson. "If Jesus were sitting here, He would say, "Let my brother have the first pancake, I can wait. Kevin turned to his younger brother and said, "Ryan, you be Jesus."
The blog will give important information about the world around us as it relates to our behavior, as well as the behavior of others. We will stay focused on the positive things in life. The blog will also keep you up-to-date on what we are doing.